Stat depending on Stacksize
I just bought the Hand2Note Official Cash HUD, planning to tweak it to my needs.
Many of the stats seem to be made like this: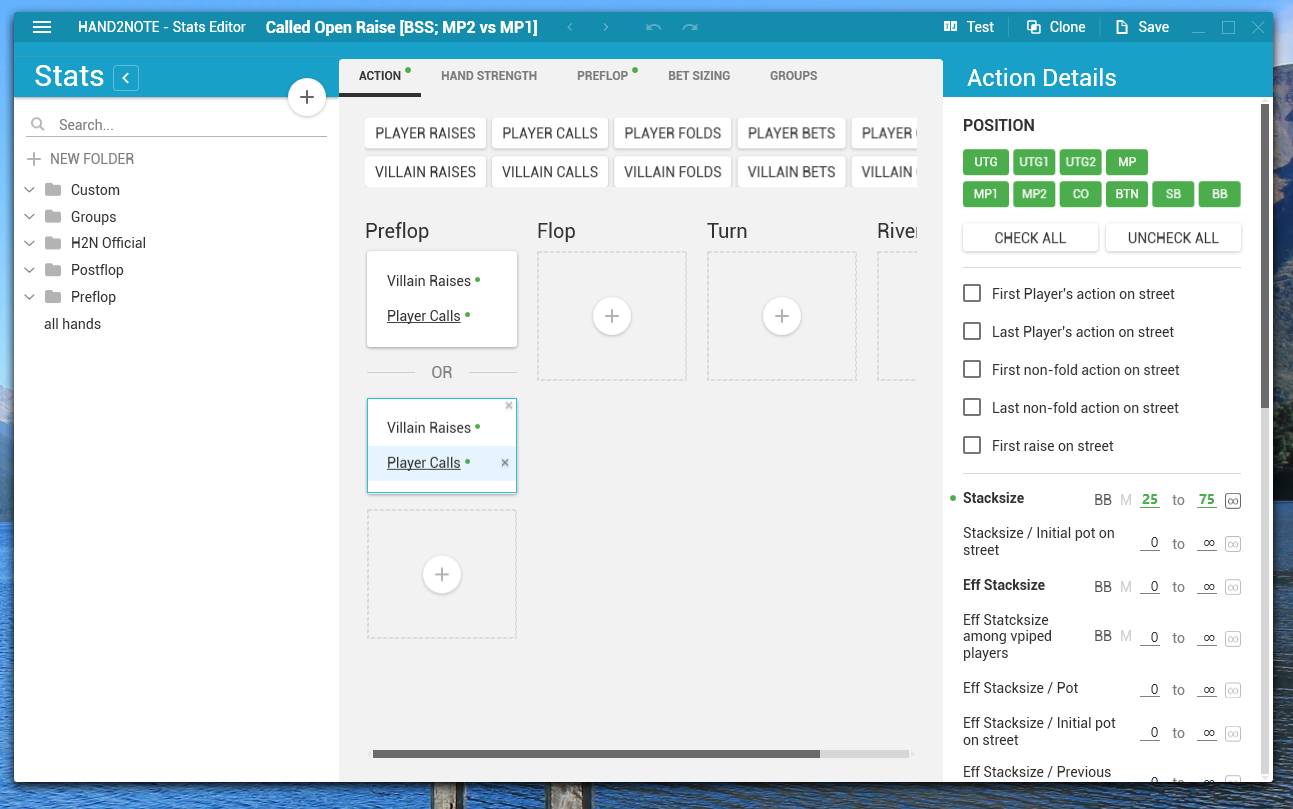 This is MP call vs UTG open (6 max).
Villain raises, Player calls & "Eff stacksize among vpiped playes" = 75 -> inf
OR
Villain raises, player calls & stack size = between 25 and 75.
Will these keep 2 "versions" of the "Call Open Raise MP2 vs MP1" stat? One for stacks > 75bb and one for 25 < stack < 75bb, displaying whichever is appropriate at the time?
Is this correct use of the OR?
Intuitively, I would see the OR as one of this conditions needs to be true, but than results are merged into one stat. This would just result in this stat being redundantly defined.
Thanks!
posted in Support