pop up, hands container + standard stats question
Hi,
I tried to build my own pop up, I want to make use of the feature where we have a note container and also can make use of the 'note hand' feature. I don't understand how to get this feature working in my pop up. Here is a screenshot of the pop up and a preview from it.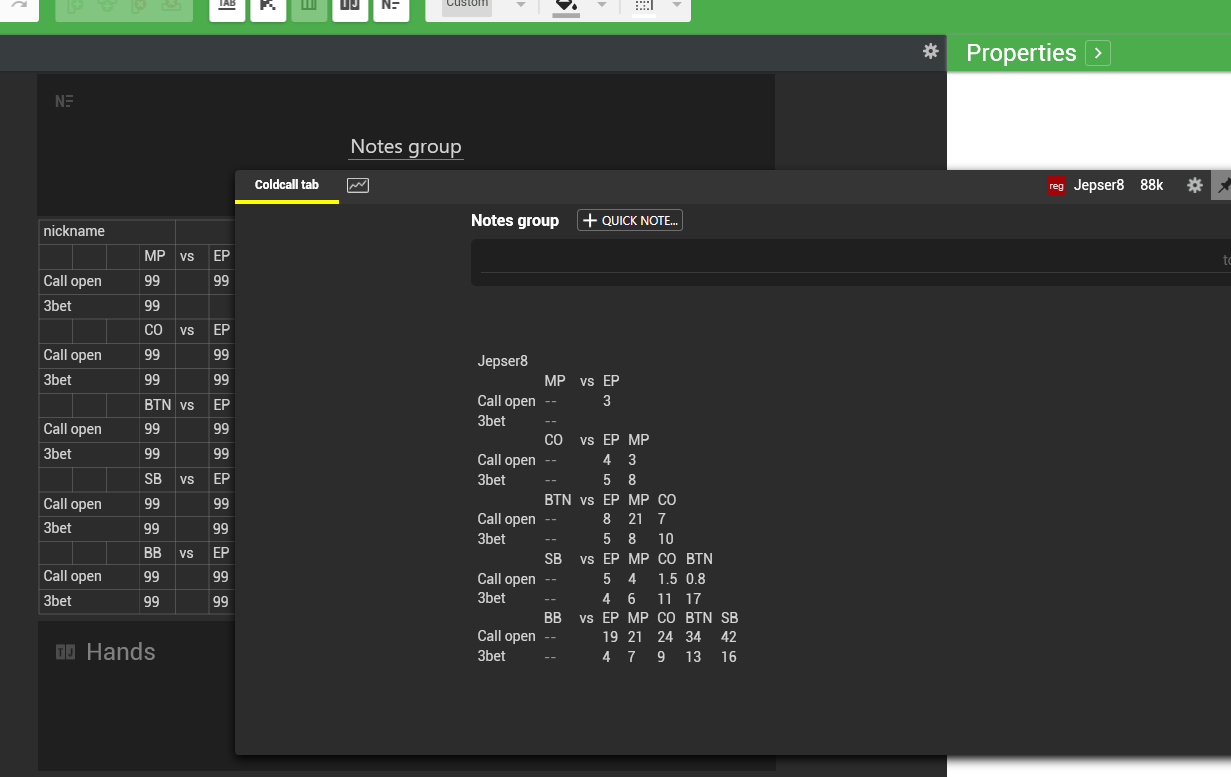 Also the 'standard' stats are not showing up in my hud. The ones from the h2npro tools pack are. But the ones which were already in h2n aren't. These are; Call Open Raise [MP] and 3bet [MP;IP] for example.
I tried to rebuild the stats already.
Kind regards,
Jesper
posted in Support