Action Profit vs Reports+filters
What is exactly action profit ?
Below in image we see on the left Reports with FIlter :
BB call vs BU Steal EV BB = 5bb/100
On the right I create stat BB deff vs BU open ---> the same number of hands for the same player ( 1104) but why Action profit = 1.15bb ????
Shouldn't it be the same as in Reports ? (5bb/100)

Another example - BB vs SB deff by call
in reports -51.8bb/100 / in action profit 0.59 ( the same number of hands 625)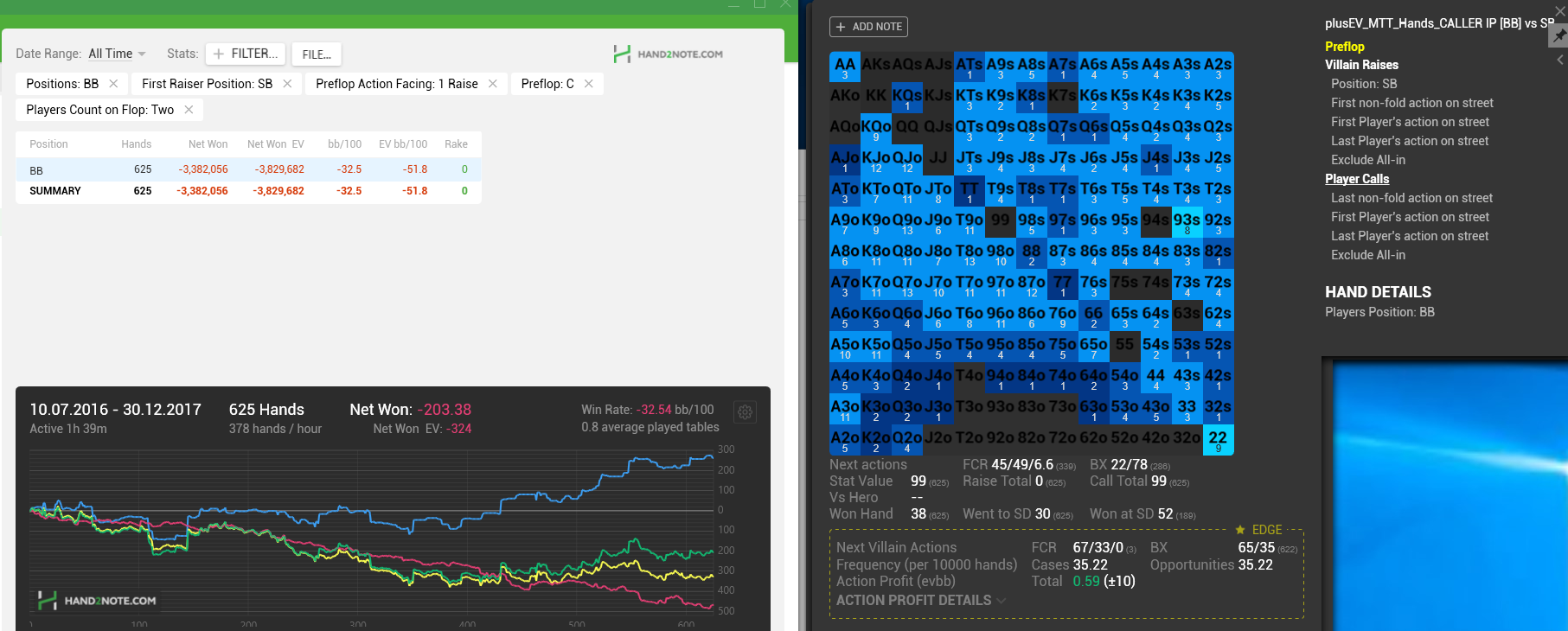 posted in Support